St Valentine's dinner cruise
Celebrate this year's Valentine's Day in a romantic and totally original way! Invite your partner to join you for the St. Valentine's Crystal Dinner Cruise. Experience a great night aboard one our modern glass boats.
Enjoy a romantic buffet dinner with live music in stylish surroundings and beautiful views of Prague.
You can choose this cruise with guaranteed window seating.
Window seating
Duration: 3 hours
*Table by a window may be booked from two persons (two tickets per order is minimum). Animals are not permitted aboard. Drinks are not included in the price.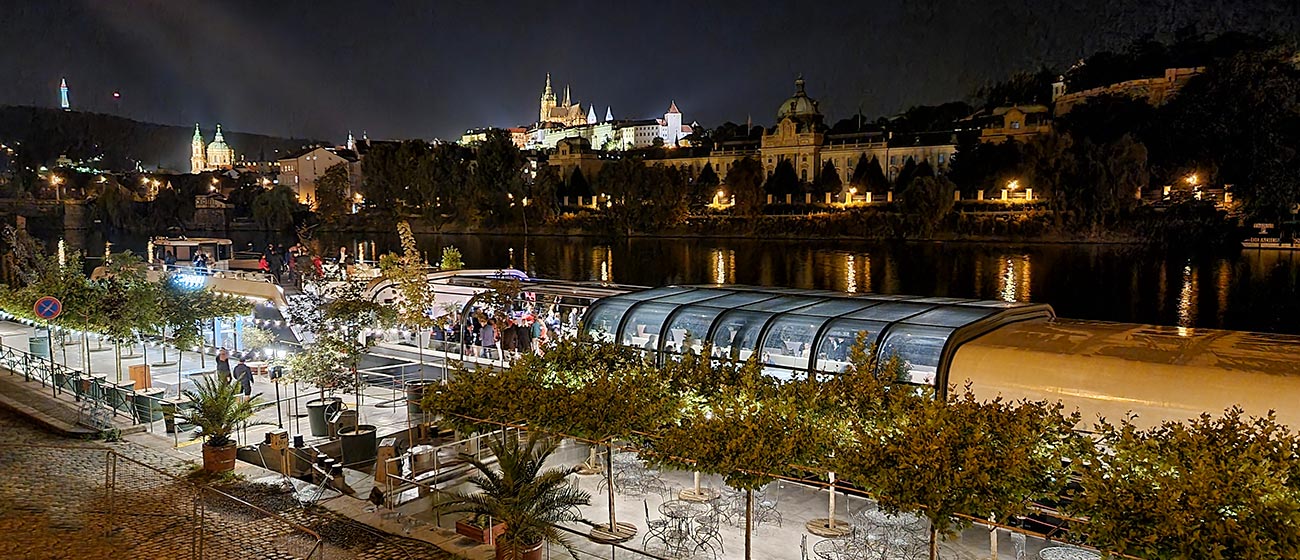 Check-in
What time do I have to check in?
Please check in at our office on platform number 5 no later than 10 minutes before the cruise:
Boarding takes place from 18:30–18:50.
Please arrive in good time to ensure a relaxed start to your evening!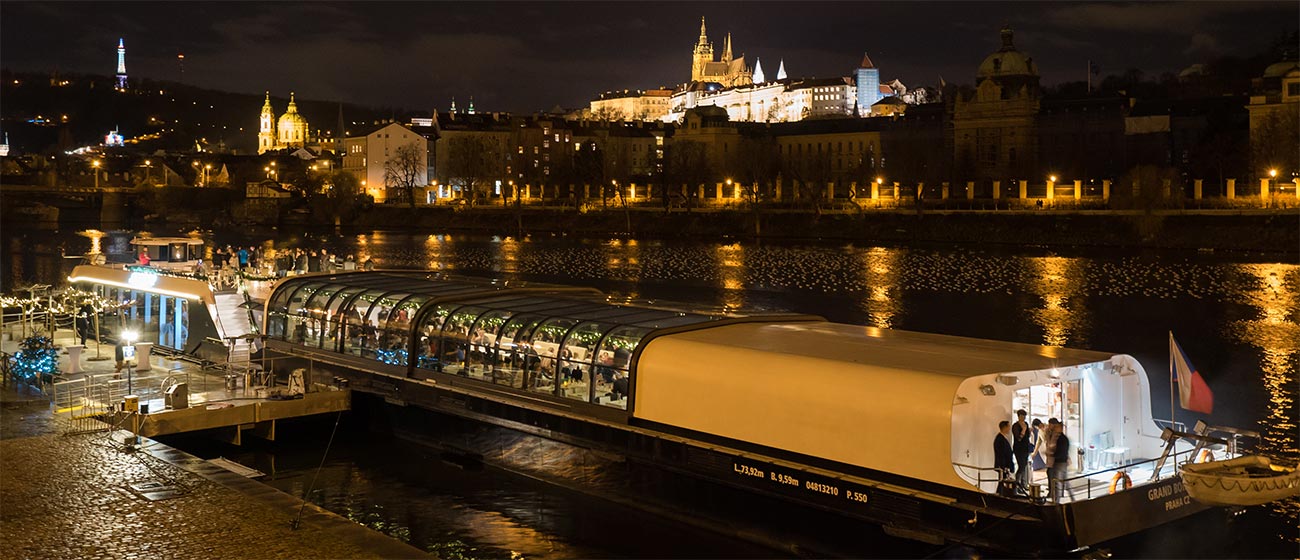 Reservation
Do I have to book a cruise?
The Crystal Dinner Cruise must be booked in advance through our online booking service.
Tables without a window may be booked even for just one person.
Tables with a window may be booked from two persons. One person must buy at least two tickets.
When you reserve online, you also receive a 10% discount.
Boat
Which boat will I be on?
Our Crystal Dinner is hosted on one of our three state-of-the-art glass boats.
You will be informed of which boat you will be sailing on upon check-in.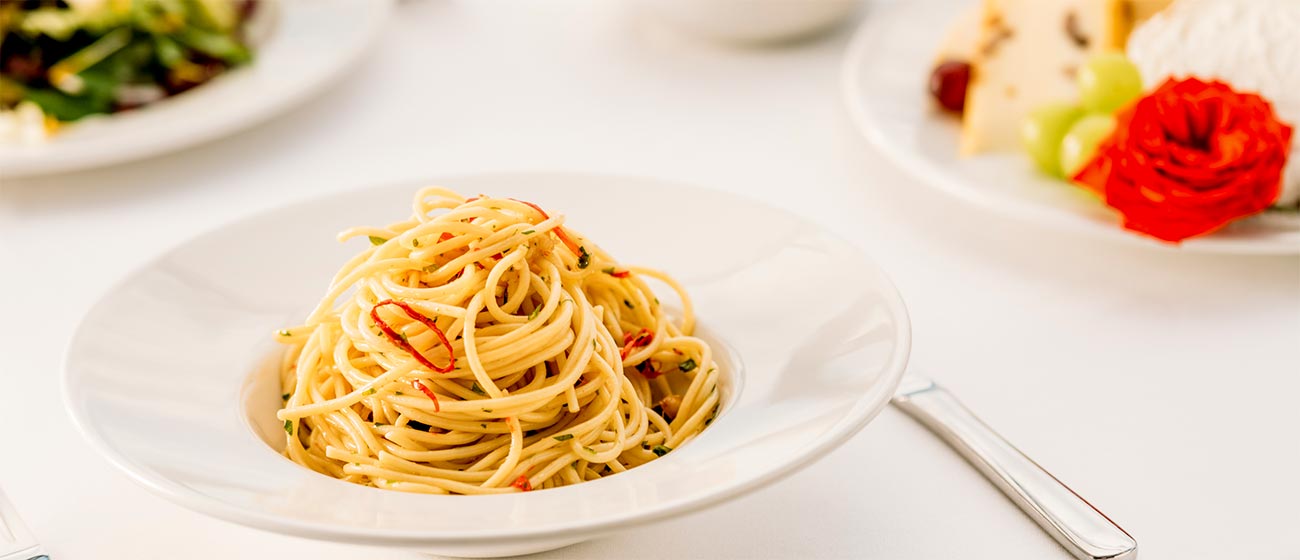 Vegetarian menu
I am a vegetarian, what will I eat?
Our menu includes the following options for our vegetarian guests:
Greek salad
Coleslaw salad
Chopped salad
Baked potatoes with zucchini
Spaghetti with cherry tomatoes and basil
If you have other dietary requirements, such as an allergy to certain foods, please do not hesitate to inform the ship's staff.
Sights
Yes, you can look forward to beautiful views of Prague's sights and panoramas.
and many more.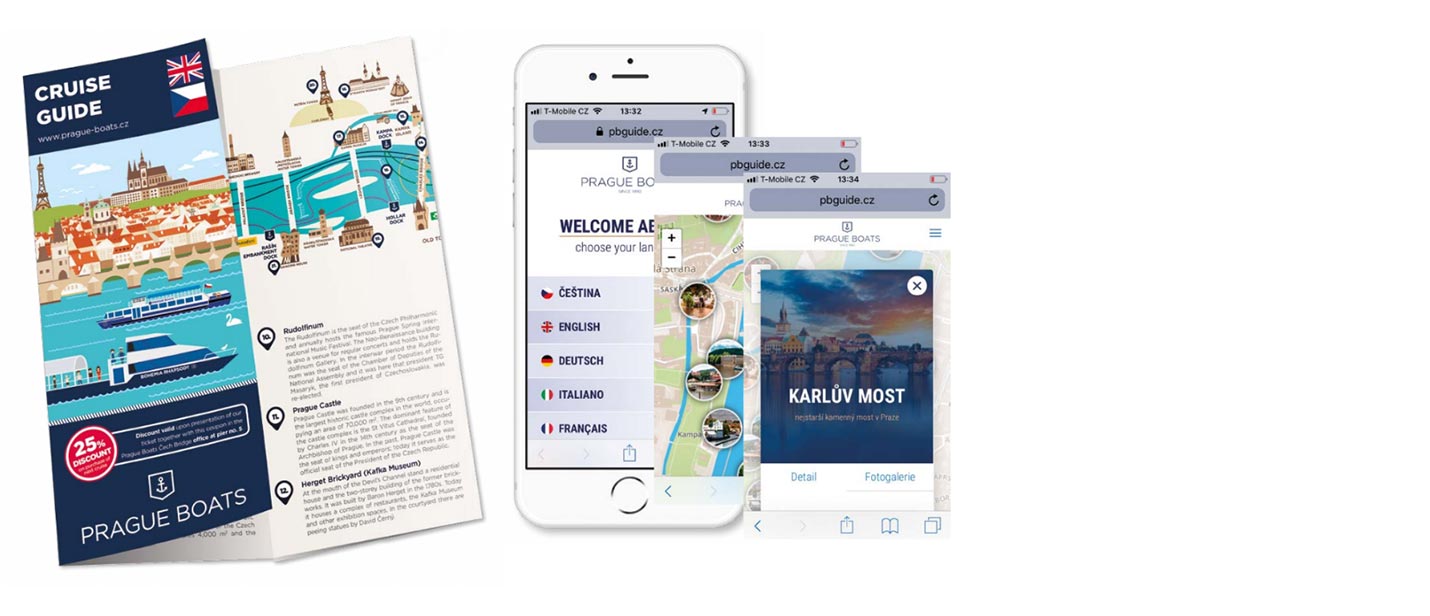 Guide
Is there a guide on the boat?
It is up to us to make sure you enjoy the cruise as much as possible and learn many interesting facts about the sights you see. We have for you:
A free printed guide in 16 languages
Free wifi
Interactive guide for you mobile phone free of charge
We recommend using the interactive guide that you can use on your mobile phone during the cruise free of charge.