An exceptional three-hour cruise on an exceptional boat. A cruise on a boat that marries a gourmet À la carte menu with elegant surroundings and enchanting music.
Covid info
Due to the order of the Government of the Czech Republic, as of 1.11. 2021 we are obliged to check the infectivity of each passenger when entering the boat according to the ONT system (vaccination, illness, test). Unfortunately, we cannot let you on board without proof of infectivity. Thank you for your understanding and cooperation.
Cruise only to order
You can book a cruise for a private group. If you are interested, contact us.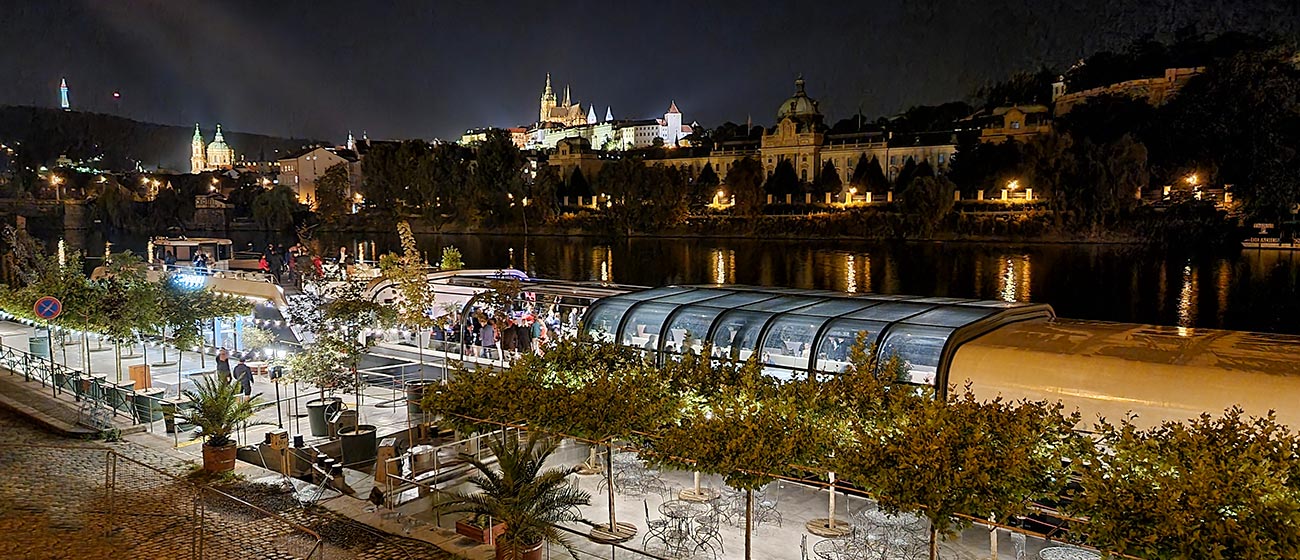 Check-in
What time do I have to check in?
Please arrive in good time to ensure a relaxed start to your evening!
Please check-in at our office on platform number 5 no later than 10 minutes before the cruise.
Boarding takes place from 19:30–19:50.
The final boarding ends 5 minutes before the scheduled departure.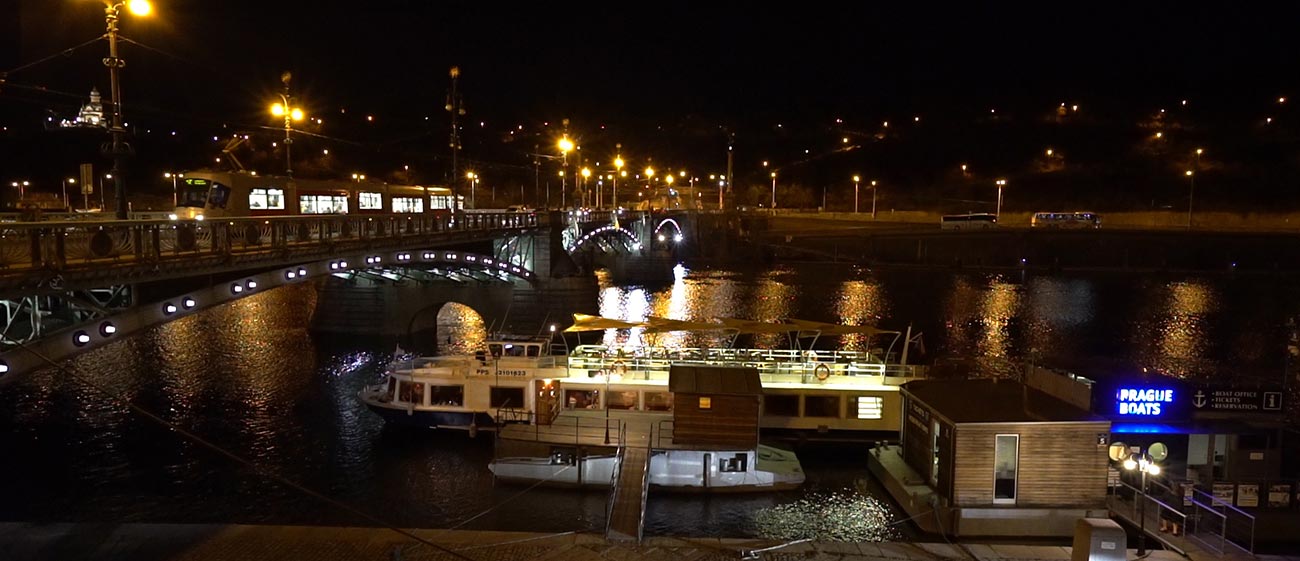 Reservation
Do I have to book a cruise?
The Sweet Prague Cruise must be booked in advance through our online booking service.
We make a reservation for minimum 2 persons per table. One person must buy at least two tickets.
We guarantee a private table for at least two persons.
When you reserve online, you also receive a 10% discount.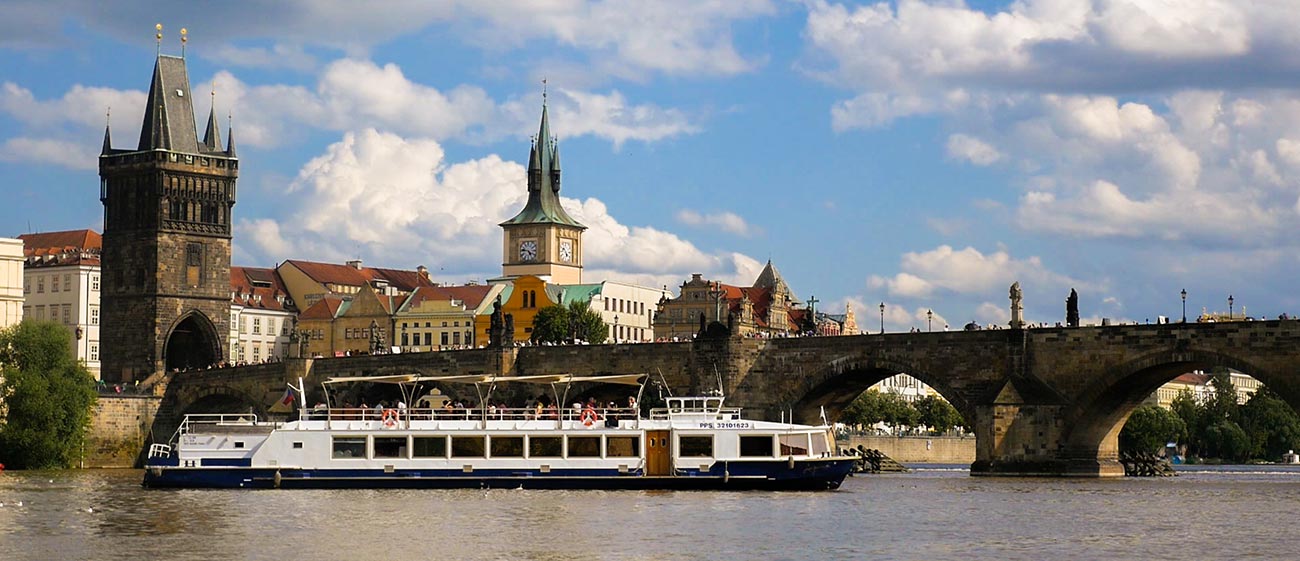 Boat
Which boat will I be on?
Sweet Prague Cruise is hosted on one of our most beautiful boat Lužnice, which has got a stylish mahogany interior. The boat offers:
A luxurious air-conditioned salon
Own restaurant and bar
A partially covered deck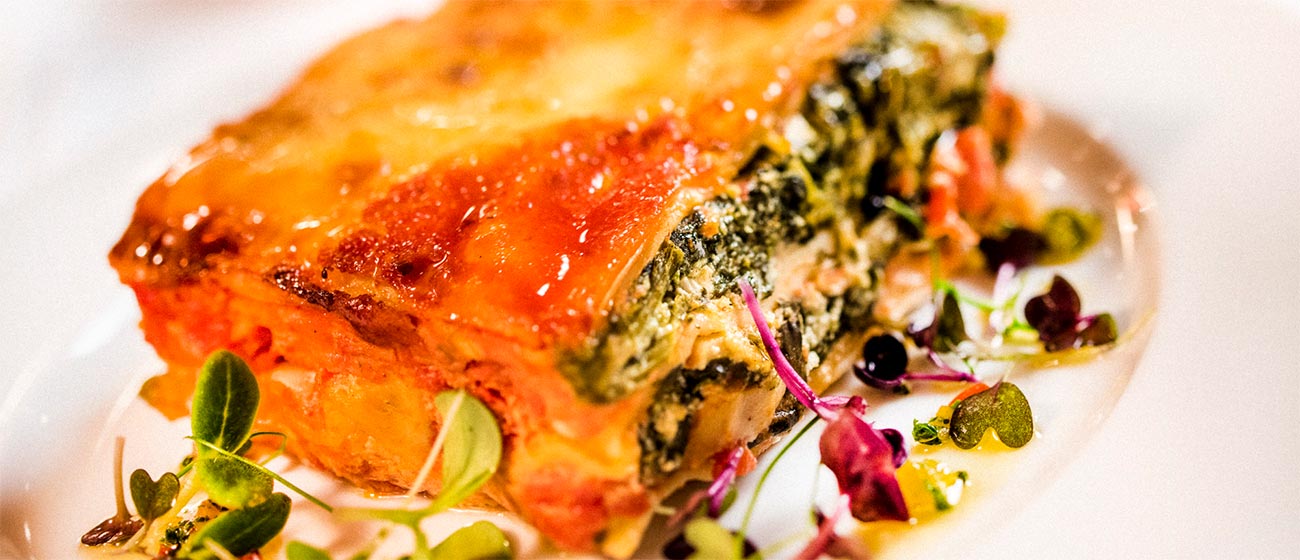 Vegetarian menu
I am a vegetarian, what will I eat?
Our menu includes the following options for our vegetarian guests:
Vegetable lasagne with ricotta, spinach and tomatoes
Grilled vegetables, creamed potatoes
It is necessary to reserve in advance (before the cruise). If you have other dietary requirements, such as an allergy to certain foods, please do not hesitate to inform the ship's staff.
Sights
Will I see Prague sights from the boat?
Yes, you can look forward to beautiful views of Prague's sights and panoramas.
and many more.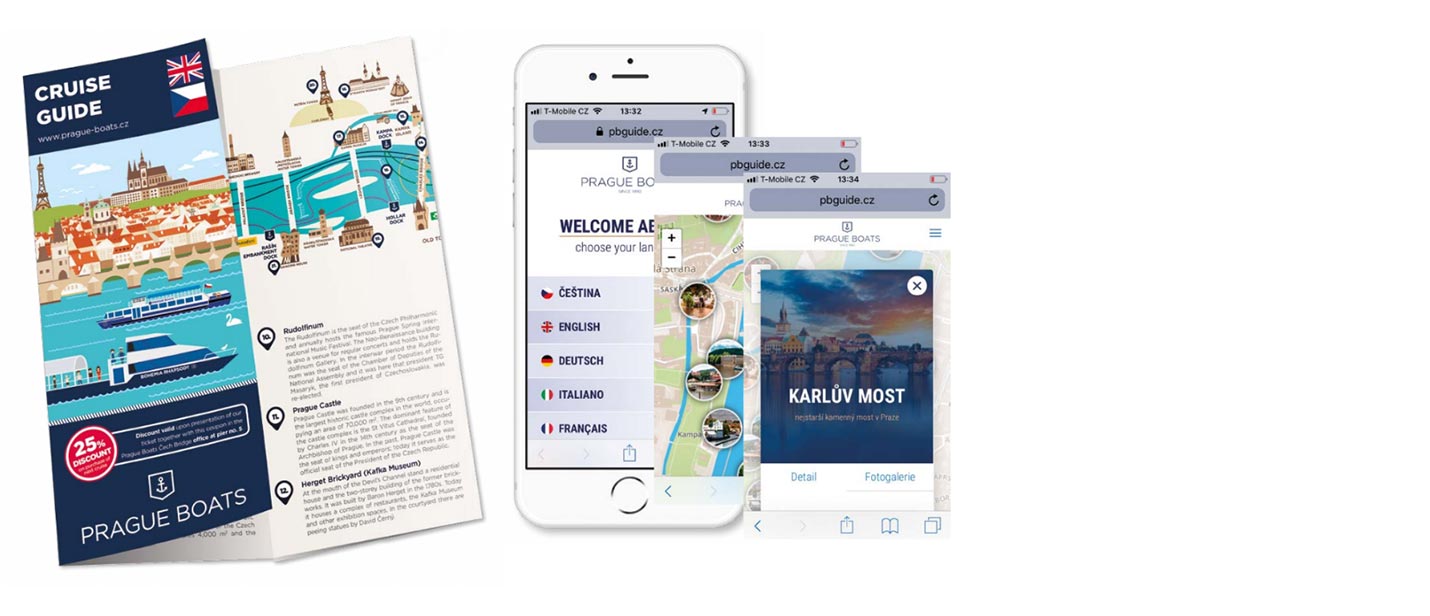 Guide
Is there a guide on the boat?
It is up to us to make sure you enjoy the cruise as much as possible and learn many interesting facts about the sights you see. We have for you:
A free printed guide in 16 languages
Free wifi
Interactive guide for you mobile phone free of charge
We recommend using the interactive guide that you can use on your mobile phone during the cruise free of charge.
You may also like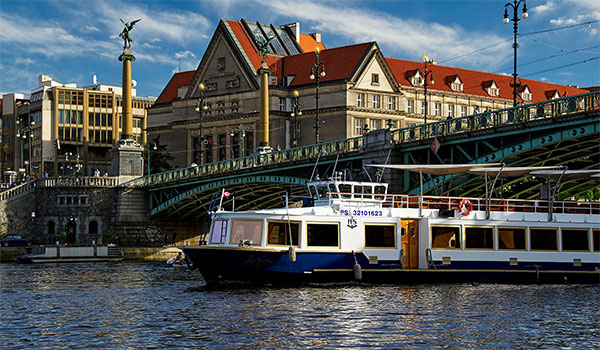 Enjoy the Sweet Prague cruise on the most luxurious boat in our fleet with its stylish mahogany interior.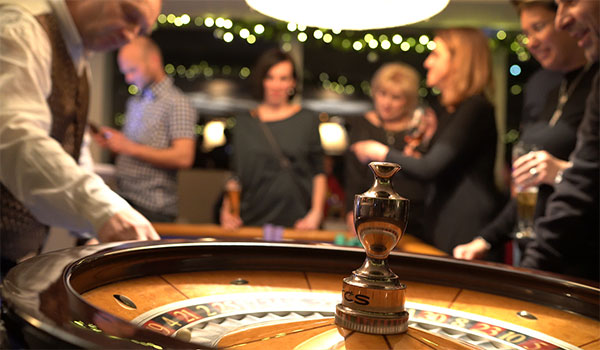 Liven up your company party, presentation or meeting with a sightseeing cruise through the historic centre of Prague on modern boats.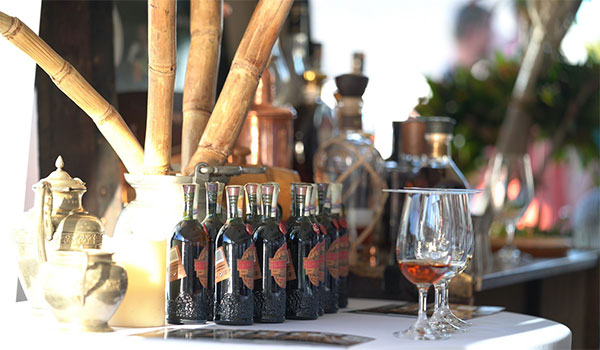 Take advantage of the unique environment on the boat to celebrate birthdays or anniversaries. We will provide everything from catering to the accompanying programme.