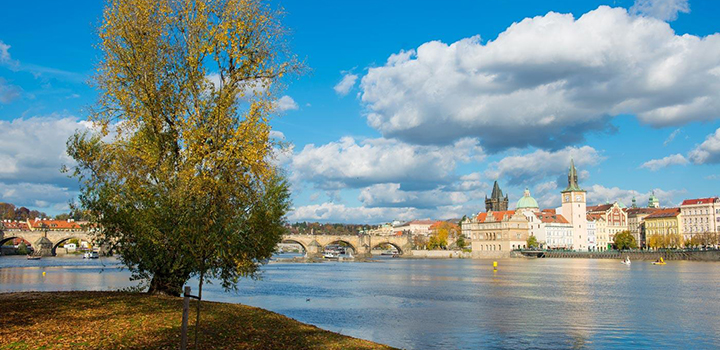 Colourful autumn of Prague creates a beautiful scene for our current cruises. You still have time to choose the one you would like best until 2 November 2014.
Until that day we are sailing One-hour River Cruise around Prague. Boats depart every whole hour from 11:00 to 18:00. The Two-hour River Cruise offers a longer experience of Prague. Boats depart at 15:30 or at 17:00.
You can also enjoy the variation of both of these cruises, namely One-hour River Cruise with Dessert or Two-hour River Cruise with Dessert.
Popular cruises with lunch or dinner are also included among our autumn sails. Prague Lunch Cruise departs daily at 12:00 and Prague Dinner Cruise departs daily at 19:00. Three-hour cruise Sweet Prague on our luxurious boat Lužnice remains a treat among our cruises. Lužnice departs daily at 20:00.