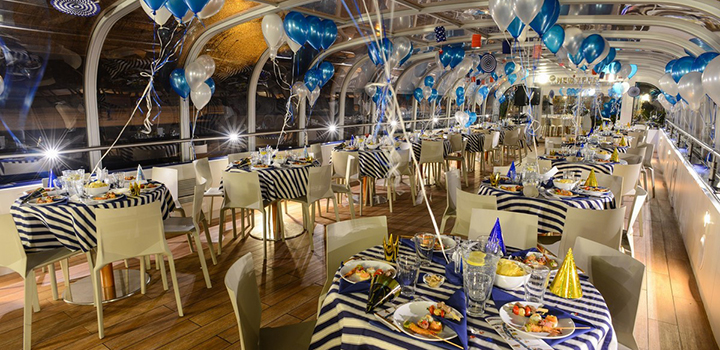 Our boats sailed non-stop at the end of the year, and if you are wondering how we decorated them for New Year's Eve, take a look at the pictures. This year, guests could enjoy specially decorated tables, a wide selection of wonderful food, including many original dishes and wonderful flavours, and champagne and fine wines. Festive decorations and friendly staff enhanced the celebrations.
We can also decorate our boats and steamers for any type of company event, and take care of catering and cruise routes. Basically, we can meet any customer requirement.
Read more to find out about hiring our boats and steamers for your company event.