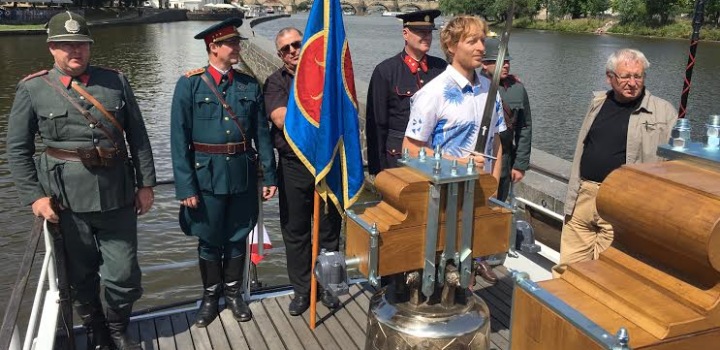 The Church of Our Lady and St. Charlemagne in Prague received new bells that they had been missing since the Nazi occupation in 1942.
Three bells were cast in Poland and arrived in Prague on Saturday, 9 July from Roudnice nad Labem. The Bohemia took over the shipment from Roztoky. It received an honorary escort from pilgrims, the deacon of the Church of Our Lady and St. Charlemagne, the founder of the Christian Police Association Jiří Ignác Laňka, writer and geologist Václav Cílek, businessman Karel Janeček, the donator of the largest of the bells (the Virgin Mary, 1,450 kg), and members of the Prague Search Patrol.
The new bells will be installed in the church on the occasion of the 700th anniversary of the birth of Charles IV.