Christmas time timetable 2017
December 24, 2017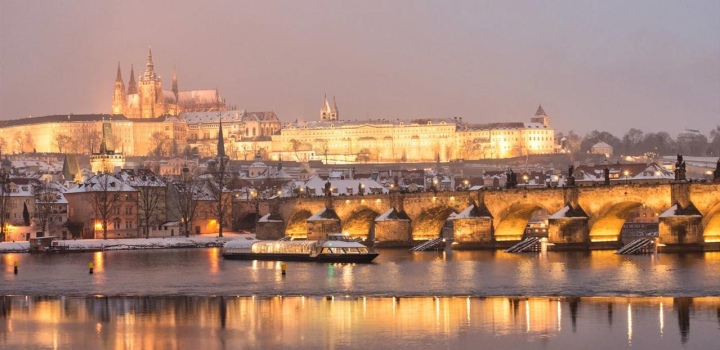 There are several regular cruise on Czech Christmas day (24.12.). On December 24th there is the one-hour cruise at 11.00, 14.00 and 14.30. The lunch cruise begins at 12.00.
From 25.12. to 7.1. lunch cruise (at 12.00) and Sweet Prague cruise are on every day (at 20.00).
On New Year´s Eve (31.12.) all cruises happen at regular times apart from the dinner cruises (instead of those there are the New Year´s Eve cruises).
We wish you a Merry Christmas and Happy New Year!