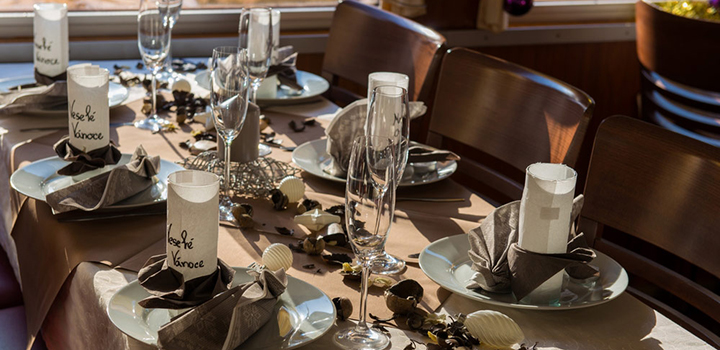 If you decided to surprise your employees and throw a Christmas party for them on a boat or a steamer, then it is high time to book your dates. These events are so popular that they are sold out early every year.
And no wonder, Christmas party on a boat is indeed enchanting. The boat will welcome you with festive decorations including Christmas trees, the scent oftraditional Czech cookies and we will keep you warm with mulled wine or punch. What's more, you can experience the magic of Christmas in the historic Prague, which you can view from the deck of the boat while travelling in absolute privacy and peace of your closed society.
For booking a date, time and other details of the programme and entertainment, please contact us as soon as possible.