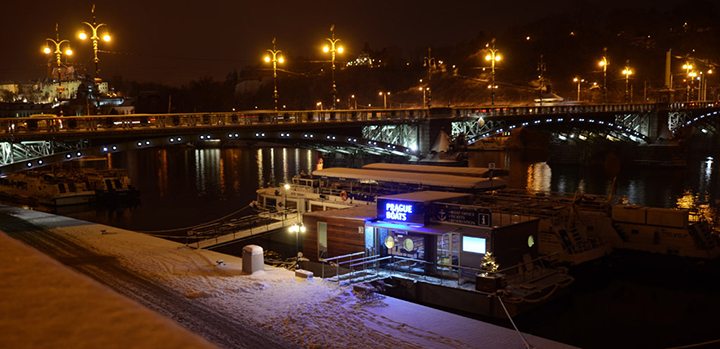 When the first snow falls Prague is even more beautiful than usual. The city is marvellously white and it becomes an ideal place for a romantic walk. Why not to take a romantic boat trip with us? Even though it´s winter our boats are sailing up and down the river all the time.
You can choose a simple one-hour river cruise through the centre of Prague or a longer two-hour river cruise. If you wish to have a meal we´ll be happy to invite either to a cruise with lunch or dinner.
Whichever cruise you choose you can look forward to spending your time in a cozy warm place while enjoying spectacular views of Prague.