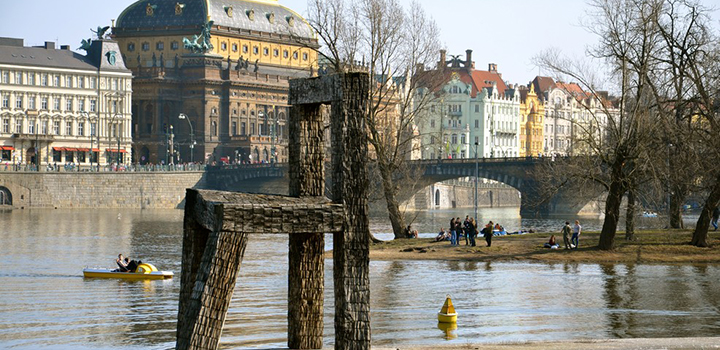 Though the spring has not officially begun yet, this will as a matter of fact next weekend, the weather attracted plenty of people to the Vltava where they could choose from a variety of river cruises.
This time of the year (March – April) the boats leave from the Čechův Bridge every hour starting 10:00 and the last boat then sails off at 21:00. Apart from the one-hour cruise there are on offer the popular lunch and dinner cruises (leaving at 12:00 and 19:00 respectively) as well as two-hour cruise at 15:00 and 16.30.
It will not be before long when regular cruises from Kampa Island by Charles will start operating, then you'll be able to get on a boat at three places in Prague: the main landing place by Čechův Bridge, Rašínovo nábřeží (Rašín Embankment) and Kampa Island.
Should you wish you can rent the whole boat for yourself, your family, friends or company.