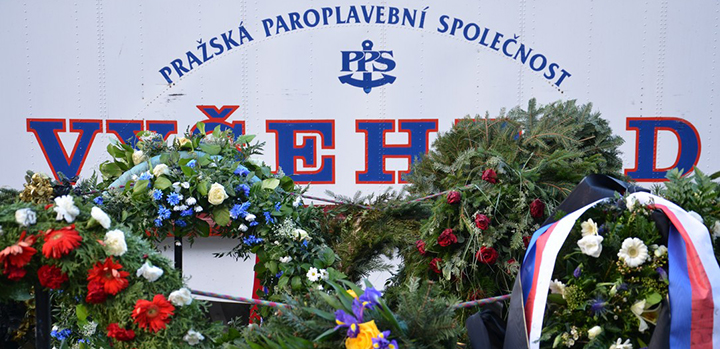 Many people came to say their last good bye to the late Václav Havel whose life journey was symbolically ended by a cruise on a boat carrying all the flowers people had brought to his coffin.
The boat sailed off at ten in the morning from the Rašín Embankment and reached the town of Mělník from where it will continue to Roudnice nad Labem, Litoměřice, Lovosice, Ústí nad Labem and Děčín.
The Lužnice Boat was accompanied by several other boats including the historical steamboat Vyšehrad. On the deck of the boat there were Václav Havel´s close friends and his wife Dagmar.