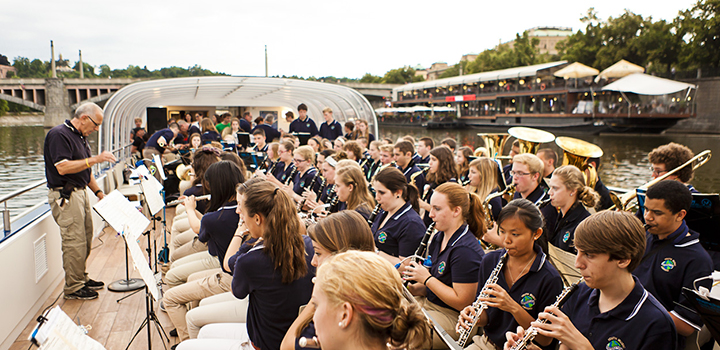 Our newest boat Grand Bohemia was christened in mid-May and since then has become a popular place for corporate events. You could say that the board has been on the trot due to corporate events ever since.
During the month of June, which is typically very busy with events, Grand Bohemia could show off her glory. Events on her board were truly diverse – it had jazz music bands, DJs, 70-member troupe of musicians from Pennsylvania and even a punk band on its board.
In the course of events we took advantage not only of our berth but also catering, sample tasting and other activities.
If you are thinking of renting Grand Bohemia, too, we recommend early booking – there is a limited number of dates available not only in usually busy months of September and December.