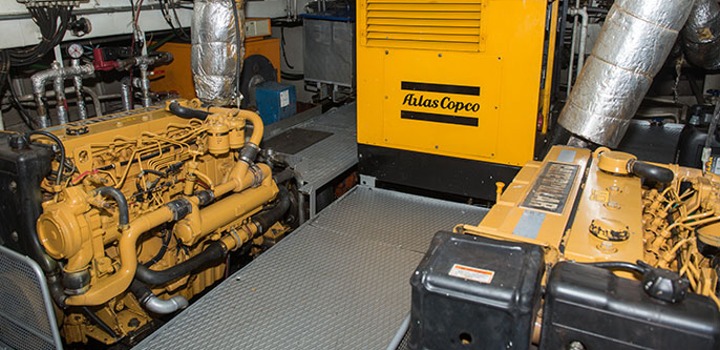 Prague Boats company successfully continues in a long-term programme of modernisation of its fleet. The main emphasis is put on ecology. That is why several engines and generator units have been replaced.
The new Caterpillar engines are state of the arts construction with minimum emission limits, noise level and smoke (Caterpillar 3056 DITA / 133 KW on the Labe – 2015, and in 2015 on the Natal, Porto, Hamburg, Praha, and Kotva). On the Kotva and Hamburg boats new generator units have been replaced (Caterpillar 3054 DITA – Kotva, and GEP 55 - Hamburg).
We believe that going green is an investment for the future as we care about both the environment and our clients who can enjoy the river cruises we offer without noise and smoke.