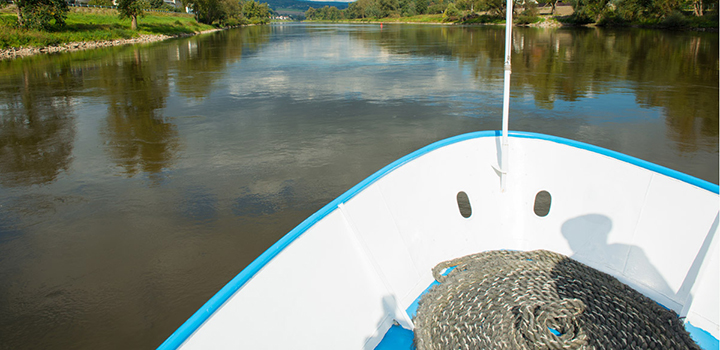 Yesterday an official opening cruise of the Prague Steamboats Company in a new region - on the Labe river - took place. Starting this autumn new cruises are launched. For now it is a cruise between Děčín and Hřensko and a cruise from Děčín to Dresden.
The boat set sail in the morning from Ústí nad Labem, headed downstream the Labe river to Czech Switzerland. The company's representatives met with journalists and the town's representatives to introduce the new project.
Together they discussed the possibility of tourism development in the region, particularly how the Prague Steamboat Company could be of a help when it come to attracting more tourists to the region.