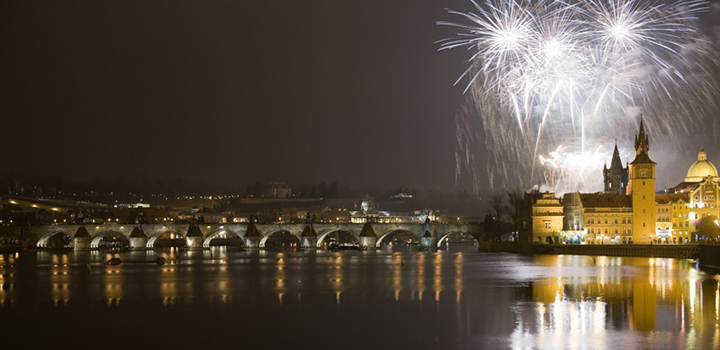 Already on the New Year's Day you can enjoy our special cruise on our ships and steamboats. We set sail 1 January 2015 at 17:30 on our New Year's Cruise with fireworks.
During the one-hour sail through the historical center of Prague you will have the opportunity to enjoy the beautiful New Year's fireworks while being warmed up by our mulled wine or getting cozy in our lounges on the boat.
Click here to learn more about our New Year's cruise with fireworks.
Price:
290 CZK (adult), 190 CZK (children)