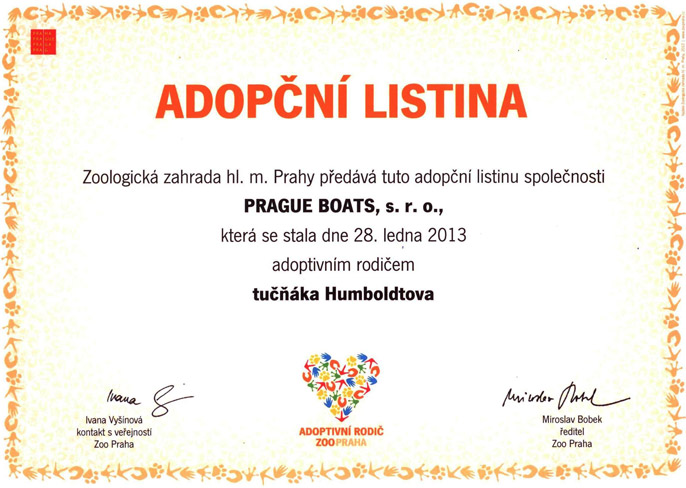 We are pleased to announce that we have become adoptive parents to a Humbolt penguin. Prague Zoo granted us the adoption papers on 28 January 2013 which allows us contribute to the cost of feed and other items associated with caring for this animal.
Like our boats, the Humboldt  penguin is more at home in the water than on land, more specifically in the shallow waters along the western coast of South America. He belongs to one of the medium-sized penguin species and can grow up to 70 cm and weighing less than 6 kg. In addition to gray-black-white-colored feathers they can be identified by  the pink base of the beak. They nest among the rocks on  islands and coastlines, and usually bear 2 eggs.
Commercial fishing has led to a significant decline in its population, and it is now in the Red List categorized as vulnerable species. We hope that our small token of  support will help preserve it.