Prague Boats ranked among the Czech 100 Best 2016
November 29, 2016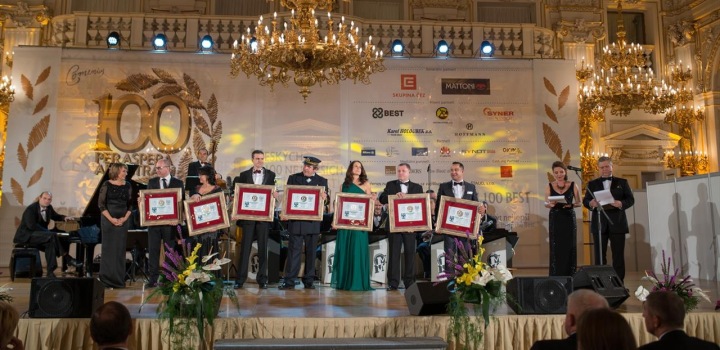 We are delighted that our company Prague Boats was ranked among the 100 Best of the Czech Republic in 2016.
This is a prestigious contest in which the goal is to find, choose, call attention to and publicly acknowledge Czech firms, businesses and companies from the broadest possible spectrum of economic activities that achieve excellent, extraordinary or remarkable results.
The awards ceremony took place this past Friday, 25 November at a gala evening in the Spanish Hall of Prague Castle.
Thank you to everyone who nominated us for the award. We greatly appreciate the award and see it as an obligation to continue our successful activities.