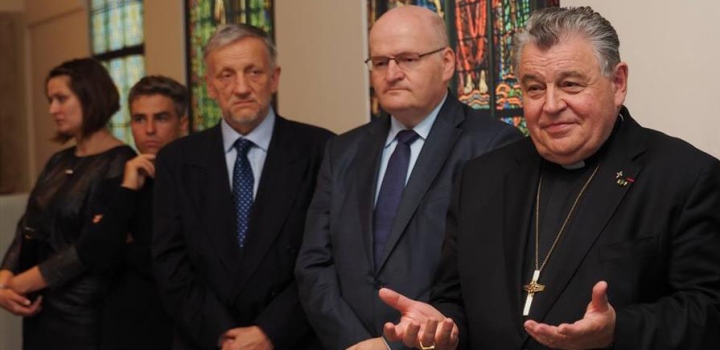 In the Convent of St. George at Prague Castle today opened an exhibition named Sacral Prague. The exhibit is part of Architecture Week, which will take place in Prague from 17 August to 18 October 2015.
The opening ceremonies for the exhibit were attended by Prague Councillor for Culture Jan Wolf, Culture Minister Daniel Herman, and Archbishop of Prague Dominik Duka. Also present were Architecture Week director Petr Ivanov and the director of Prague's department of conservation, whose team prepared the Sacral Prague exhibit, Jiří Skalický.
Sacral Prague is one of the largest exhibits of this year's festival. Visitors will see 25 of the most important sacral constructions in Prague in an unusual form.
The architectural marvels will be presented in the form of 3D models, photos, video projections and examples of architectural elements. An interesting feature of the exhibit is the printed replicas of stained glass that decorate the windows and thus evoke the authentic environment which can be found in Gothic cathedrals.