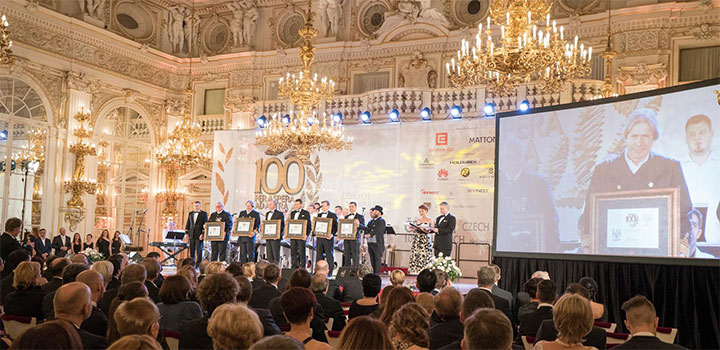 The award ceremony of the Czech 100 Best 2018, a prestigious award from Comenius, a pan-European society for culture, education and scientific and technical cooperation, took place in the Spanish Hall of the Prague Castle.
Prague Boats was awarded in the Dynamic Growth & Stability category, among others for its progressive approach in the fleet renewal, which is now one of the most advanced in the world, and the pioneering introduction of alternative marine propulsion.
The Czech 100 Best 2018 Diploma was given to the owner Richard Vojta.