June 03, 2013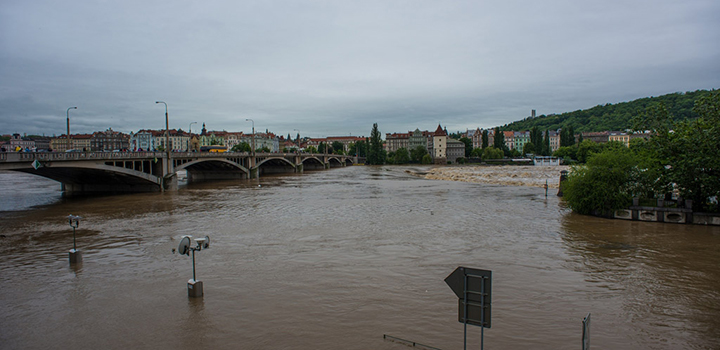 At the moment, the situation concerning the River Vltava in Prague is not good. Just after noon, a state of emergency was declared in the city, and the river reached the highest flood alert level. In most places anti-flood barriers are up, the metro has been closed, evacuations are under preparation, and vehicles near the river are being towed away.
Our course, our boats not sailing just now, and they have not been anchored at Náplavka for some time. When the lowest flood alert was declared, they and other vessels were moved to a safe haven. This is complicated and logistically demanding, because we have to move everything to a safety in a short period of time. That means our entire fleet and everything else, including all equipment (e.g. information stands, landing stages, etc.).
Along with everyone in Prague and all other cities affected by the floods, we hope that it will stop raining soon and that the waters subside. And of course we hope that our boats can go back to where they belong – on the peaceful River Vltava.