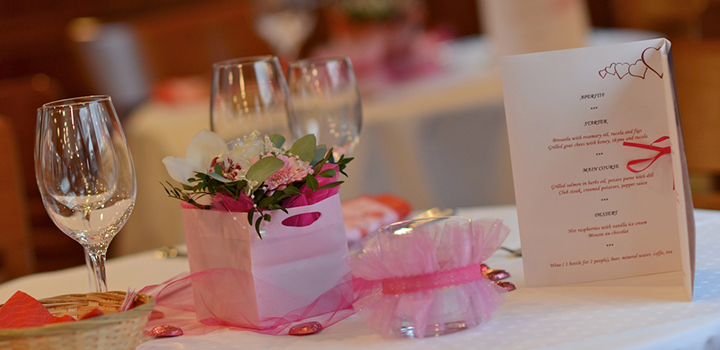 You probably know that the day of lovers, St. Valentine day, comes from the Anglo-Saxon countries and derives from a legend about a priest called Valentine who violated the emperor´s prohibition and secretly married couples for which he was executed on 14 February.
However, you may not know that there is another origin – in the Roman fest of Lupercalia when on the eve of this day leaves with the names of young girls were placed into a "love box" from which then they were drawn by young men. The "lucky" girl then belonged to the man for the whole year.
Both legends subsequently merged into one and nowadays the day is celebrated by millions of couples around the world who give each other presents not only in the shape of heart as a symbol of love. Therefore we prepared for our customers a special product – a romantic Valentine cruise on which, as you can see in the gallery, the motifs of hearts were everywhere.
On 14 February our luxurious Lužnice boat went on a river cruise through the historical centre of Prague. Fabulous views of the skylines lit at night and a specialValentine´s menu created a unique atmosphere for our guests.
If you did not get the opportunity to be on the boat this day there is no need to worry, you do not have to wait for another year for such a special occasion. You can invite your partner to a luxurious three-hour cruise with dinner A la Carte under the name "Sweet Prague". These cruises begin again in mid-March!