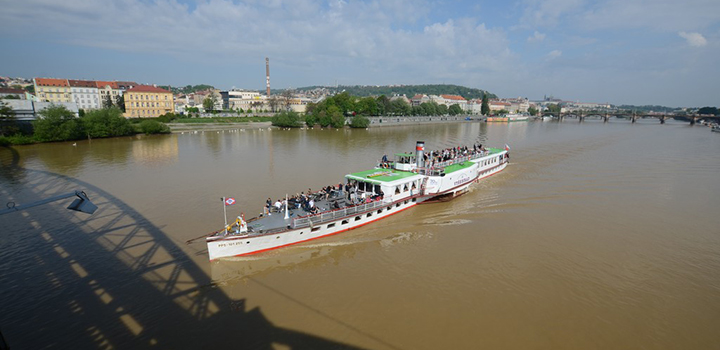 Perfect weather conditions and the promise of a unique sailing experience attracted dozens of holiday visitors to participate in the May day cruise on the Vyšehrad Steamboat.
The crew ensured that guests were treated to superb and unusual views of the surrounding countryside of the Zbraslav, Měchenice, Davle and Štěchovice areas.
Perhaps the most stunning part of the cruise was through the u-shaped bend of the Svatojánské currents, one of the most popular tourist sites in Central Bohemia.
All the guests from the youngest to the oldest enjoyed the relaxed atmosphere and beautiful views which created and unforgettable experience from the river cruise on this beautiful Spring day.