A new boat dock at the E. Beneš Embankment
July 24, 2017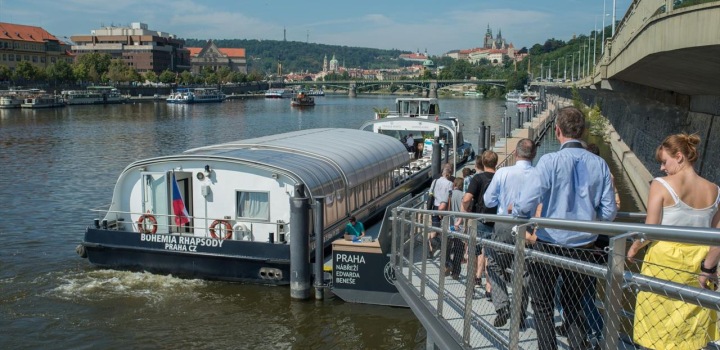 On Wedneseday July 19th a new boat dock at the E. Beneš Embankment was opened.
The newly-modified dock on the left bank of the Vltava river will relieve the boat traffic on the right bank and will offer a port area for both cruise and cabin passanger boats. Last but not least there will be a short-tem standing of small boats which are more and more looked for by Prague visitors.
The "after-party" took place on the Bohemia Rhapsody.