Bohemia Rhapsody hosted a birthday party!
June 01, 2015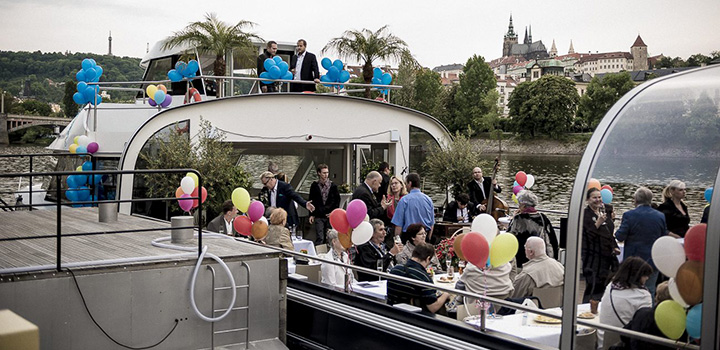 Bohemia Rhapsody, our newest boat, hosted a private birthday party!
After all one could hardly find a better boat for such purpose. Its spacious deck together with the sliding roof makes it both fancy and representative place for a company event, party or even a wedding. It goes without saying that you can expect perfect catering, decoration or music.
We believe that the birthday party that took place on the boat was a success and all guests enjoyed it!