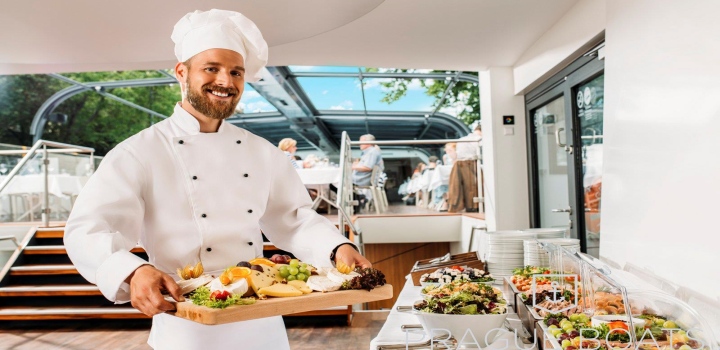 Another Sunday brunch on the modern Grand Bohemia boat is about to take place this Sunday (May 26). A great treat is awaiting you on the deck of the most modern boat in Prague.
The cruises starts at 11.30 by the Čech Bridge.
You can expect an amazing cruise with a wonderful view of the historical centre, during which you can enjoy the selected specialities.
Detailed menu and other information, including booking options, can be found on the Grand Bohemia brunch page.