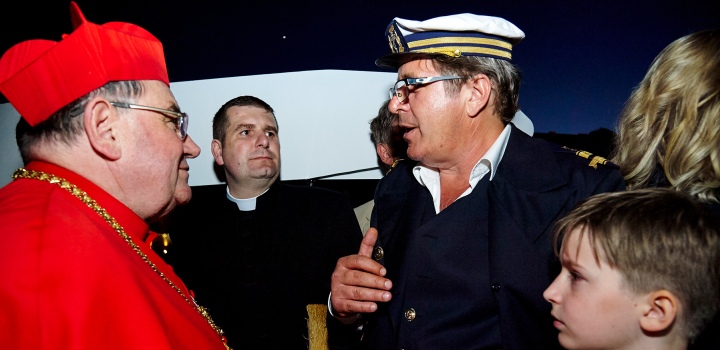 Our newest and most advanced cruiser the Bohemia Rhapsody was ceremonially christened on Friday, May 15 by Cardinal Dominik Duka, Archbishop of Prague and Czech Primate.
We also had the honour of welcoming other renowned figures to this extraordinary event. The Bohemia Rhapsody thus joined our fleet in great style, and we believe that it will strengthen and epitomise it for many years to come. 
You can find out more about the Bohemia Rhapsody on its own website.