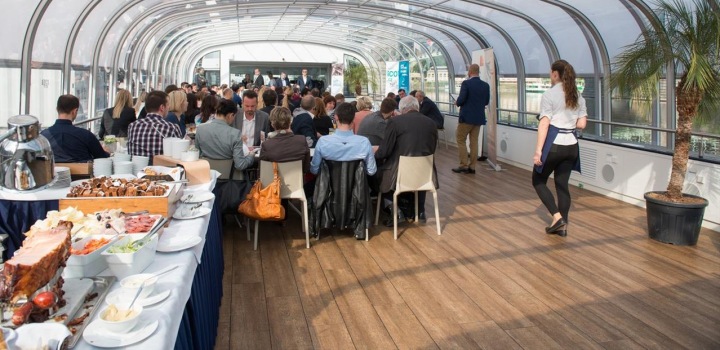 The latest in the regular business breakfasts that we organise in cooperation with COT Media took place on the Bohemia Rhapsody. During the professional meeting experts and representatives of various bureaus share their experience and knowledge. It is also an opportunity for them to make new contacts and enjoy a pleasant breakfast in the beautiful atmosphere of our boats and their magnificent views of the Vltava panorama.
This time the main topic of discussion was the presentation of the results of the European Cities Hotel forecast 2016 and 2017. Experts were also naturally invited, this time from PWC and others. The discussion also covered the very current topic of security in the hotel industry and the competitive environment in a shared economy.  
If you also work in the travel industry, come and get inspired and informed at our next business breakfast. You can read more about the COT Breakfasts on the COT Media website.