In the footsteps of blockbuster films
July 29, 2013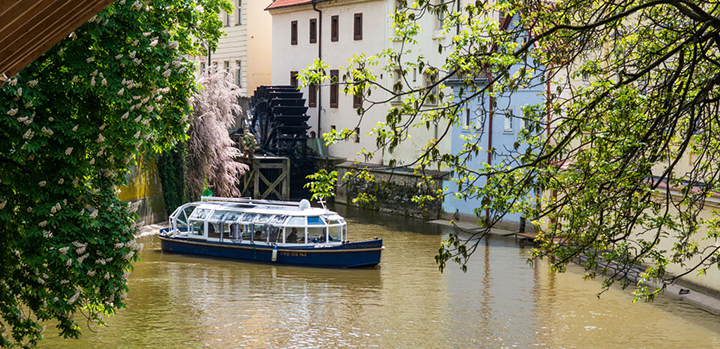 Wondering where to take your children on a hot summer day so that you can enjoy it too? Show them the Devil's Stream and take them on an adventurous journey in the footsteps of blockbuster movies that were filmed in Prague, in lovely places such as the Kampa Park. On the way to the Kampa dock, where our boats are anchored you can remember the American film Mission Impossible.
For example in the street Na Kampě you will find the Liechtenstein Palace, which in the film represented the American embassy and Tom Cruise was standing at the back door in the footage. In another shot you will see the view from Janáček's waterfront to the corner of the Children's Island - that is where the main character calls his boss.
Then you can embark on one of our mahogany boats of Italian origin and take a trip to Devil's Stream (Čertovka). In Čertovka you can look forward to a water sprite (traditional character in Czech fairy tales), as well as see the places where the classic Czech children movie Octopuses from 2nd Floor was shot. For example, the apartment of Holan's family is today's house U Lužického semináře 93/12. It's up to you, whether you will watch the above mentioned films before or after the trip. trip or after.
 
Octopuses from 2nd Floor