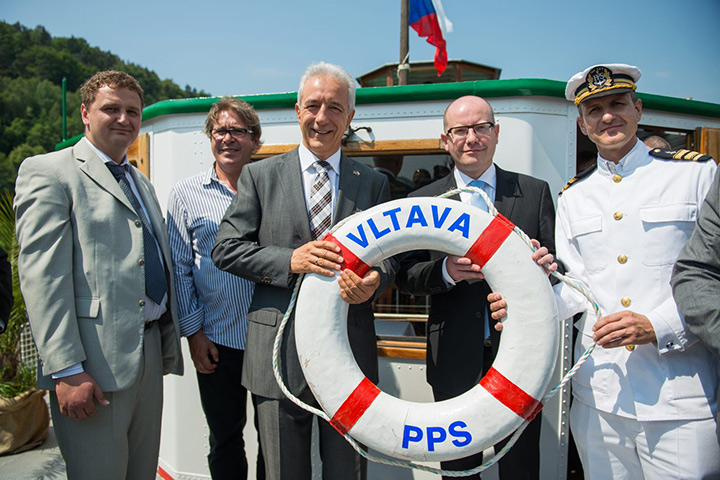 On Friday, 12 June 2015, a meeting of the leaders of the Czech Republic, Saxony and Saxony-Anhalt was held onboard the historic steamboat Vltava.
As the boat cruised from the town of Děčín to Bad Schandau, Czech Prime Minister Bohuslav Sobotka discussed a wide range of issues concerning Czech-Saxony cross-border cooperation with Saxony Minister-President Stanislaw Tillich and Saxony-Anhalt Minister-President Reiner Haseloff.
Among other concerns, the leaders discussed the high-speed railway project between Prague and Dresden, education, opportunities for cooperation in the field of science and research and the navigability of the Elbe River, the resolution of which is critical for all transport companies using the Elbe.