January 01, 2018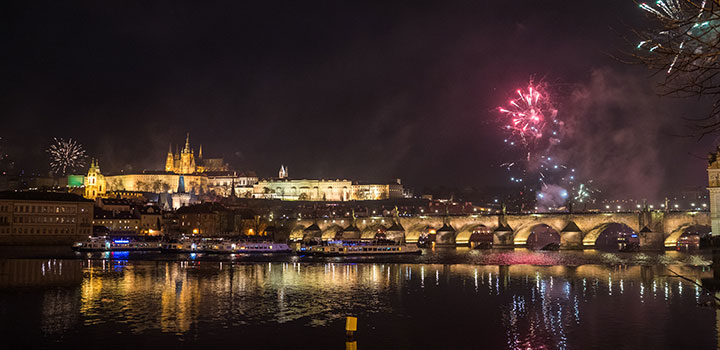 New Year's Eve 2017 is over. There was a great atmosphere all over the centre of Prague, ending with a beautiful fireworks right above the Vltava River.
Whether you chose a luxurious New Year's Eve cruise on the Lužnice boat, the Bohemia Rhapsody and Grand Bohemia boats or some of our six New Year's Eve cruises, we believe you enjoyed it!
If you happened to be somewhere on the bank of the river, we do hope you will join us next year!
 
Watch the video