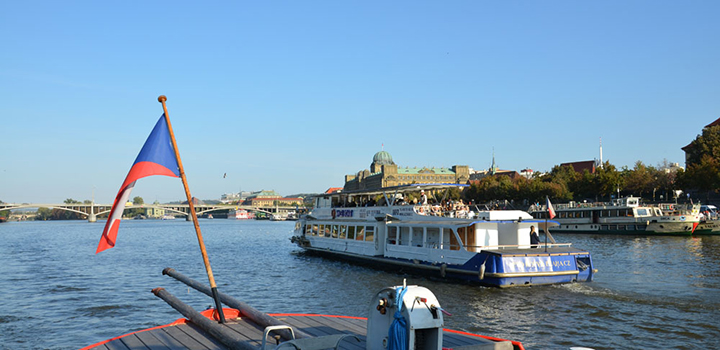 The combination of freshly blossomed nature and sunny and warm weather in the summer creates beautiful atmosphere around the Vltava River in Prague. The cruise season is in full swing, and we would like to invite you to one of our cruises on our boats.
You can choose from our regular cruises, such as an hour cruise in the center of Prague. But if you have a little more time, we recommend a two-hour cruise, where you'll also enjoy a thrilling passage throught the Smíchov lock. You can also enjoy our cruises while having lunch, a romantic dinner or you could check out our new Devil's Stream Cruises.
In case your idea of a voyage is different, do not worry, we will be happy to rent you one of our ships or small boats.