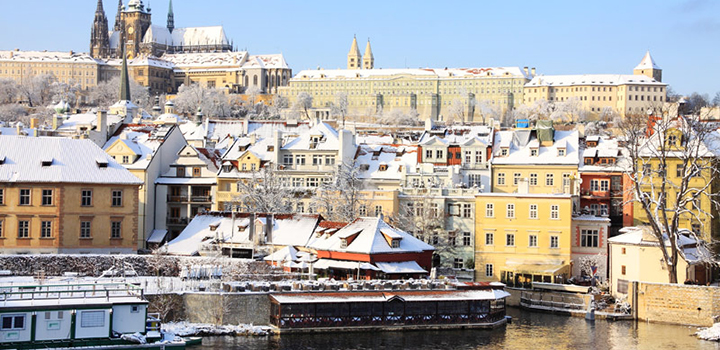 We are happy to announce that there is a sequel to our miniseries about Prague and its historic sights. The first chapter focused on the major Prague sights. In the follow-up we will deal with Prague embankments that form an imaginary boarder between the Vltava River and the urban areas.
If you decide to take one of our many sightseeing cruises in Prague, you will have the opportunity to view all the major Prague embankments. While viewing them you may find out that they bear names not all familiar to you. Do you know, for example, the name of the embankment, which is the sight of the National Theatre or the whereabouts of the Janáček Embankment?
The first stone embankment in Prague originated between 1841 - 1845 and was located in the area starting from Charles Bridge to the Chain Bridge of the Emperor Francis I that no longer exists. Today it is the Smetana Embankment. Gradually more and more embankments were formed in Prague; on both sides of the river.
Today, the embankments are essential not only as a transport communication , but also as a river navigation and, last but not least, as a sight for social events in the city. Anchored cruise ships are harboured here, farmers and other markets take place here, embankments are home to exhibitions and sporting events and many more.
Come see them with us.
You can also look forward to a chapter on Prague islands, which we have prepared for you for the next time.
| | |
| --- | --- |
|   | Prague embankments are an essential part of the riverbanks in Prague. Not only do they form a bridge between the city and the river, but you will also find a number of major sights located there... |