Presentation of new Wonderlust perfume
August 29, 2016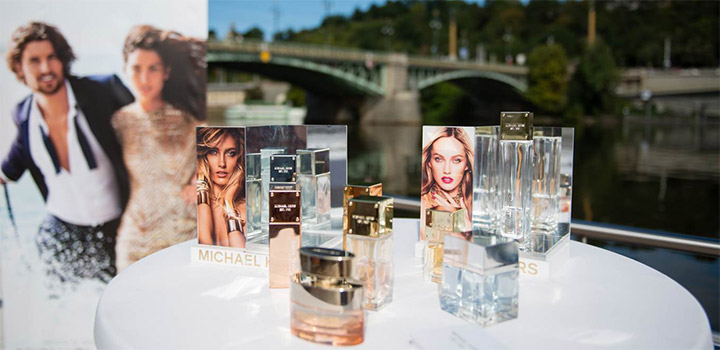 The new scent for women was presented on our luxurious boat the Bohemia Rhapsody. It is a perfume by renowned American fashion designer Michael Kors: Wonderlust. This is what he had to say about the perfume:
"I wanted something that's feminine, not in an insipid way, but in a streamlined, modern way. It's the same way with the gourmand. The almond milk has something delicious, but not edible or sticky," the designer continued. "Our girl is looking for a way to experience and have fun but stay within her world."
Wonderlust perfume is dominated by almond, nut and fruit tones, but you will also detect flower, citrus and sweet undertones.