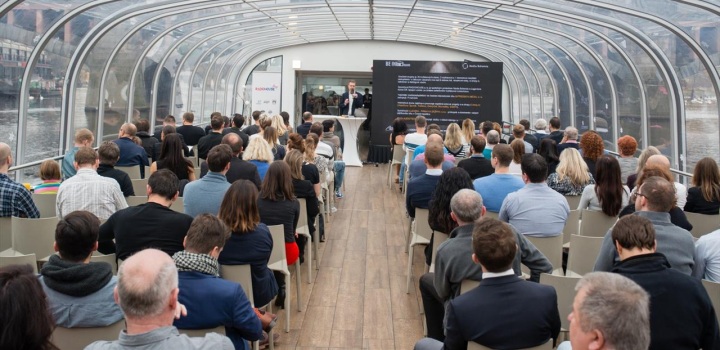 On Thursday, 24 November the Bohemia Rhapsody hosted another large event by Radiohouse for its clients.
The presentation featured performances of products by Radiohouse. The current members of Radiohouse are 4 nationwide and 26 regional radio stations, among others Evropa 2, Frekvence 1, Rádio Blaník, Hit Rádio, City, Fajn Rádio, Classic Praha and others.
We hope that the cruise provided a pleasant space for the presentation and sharing of information between the participants.