Radiohouse returns to the Bohemia Rhapsody
November 28, 2016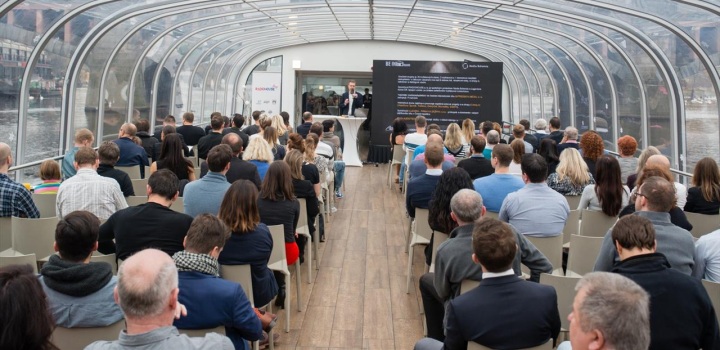 On Thursday, 24 November the Bohemia Rhapsody hosted another large event by Radiohouse for its clients.
The presentation featured performances of products by Radiohouse. The current members of Radiohouse are 4 nationwide and 26 regional radio stations, among others Evropa 2, Frekvence 1, Rádio Blaník, Hit Rádio, City, Fajn Rádio, Classic Praha and others.
We hope that the cruise provided a pleasant space for the presentation and sharing of information between the participants.