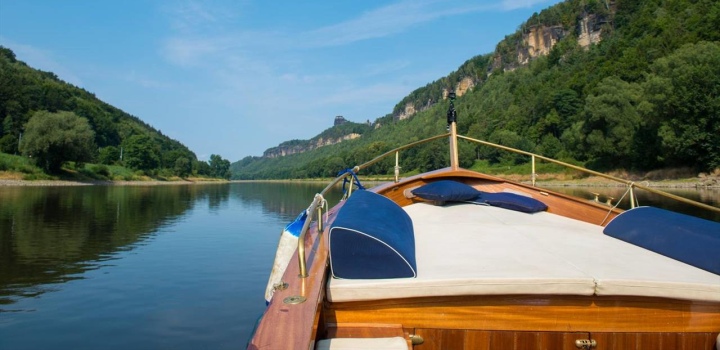 Over the weekend the traditional August municipal celebrations took place in the historic centre of Dresden, this year marking the 809th anniversary of the founding of the city. Dresden is renowned as the city of historic steamboats, and so we had to be there, even though...
We had to leave our historic paddle steamers and motor cruisers in the Prague harbour as the low level of the Labe River made using them impossible.
And so we set off on the Bivoj, one of our small mahogany boats, which thanks to its shallow submersion cruised happily to our destination.
During the cruise we had the opportunity to admire the beauties of Czech-Saxon Switzerland, as well as the spa town of Bad Schandau, the Königstein fortress and historic Pirna.