Tennis on the Bohemia Rhapsody? Why not!
February 22, 2017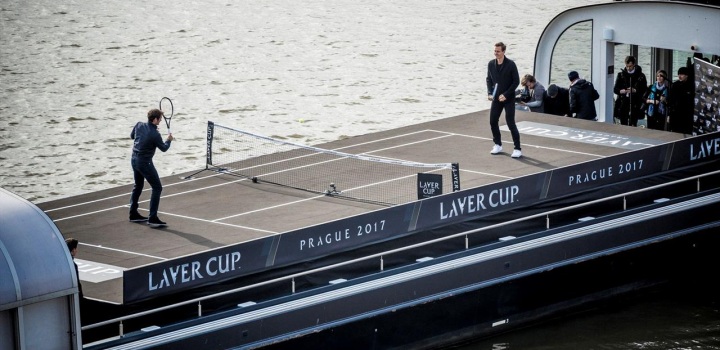 It's safe to say that people walking across the Charles Bridge on Monday probably couldn't believe their eyes! The whole deck of the Bohemia Rhapsody had been turned into a tennis court and there, playing a game of tennis, were none other than sporting giants Roger Federer and Tomas Berdych.
This unusual match was watched by about a hundred spectators on the Charles Bridge, some of whom were lucky enough to catch some of the tennis balls as souvenirs! We are extremely proud to have been involved with this event, which was aimed at promoting the inaugural Laver Cup which will be held in the 02 arena later in the year.