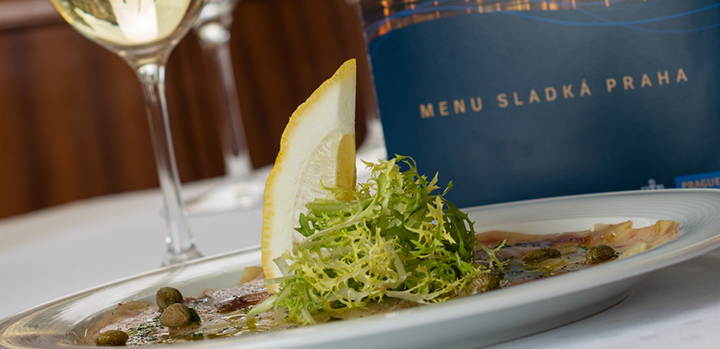 The last Sweet Prague cruise before a winter break (till the end of February) will take place this Saturday (January 10th) at 8pm.
Come and use the last opportunity to experience an amazing evening on the luxurious boat Lužnice. Apart from the A la Carte menu you'll be able to enjoy the views of Prague at night as well as relax after hectic holidays or even more hectic return to work.
Three-hour not only culinary experince: a river cruise on the Vltava in Prauge on a luxurious boat and world class gourmet dishes...