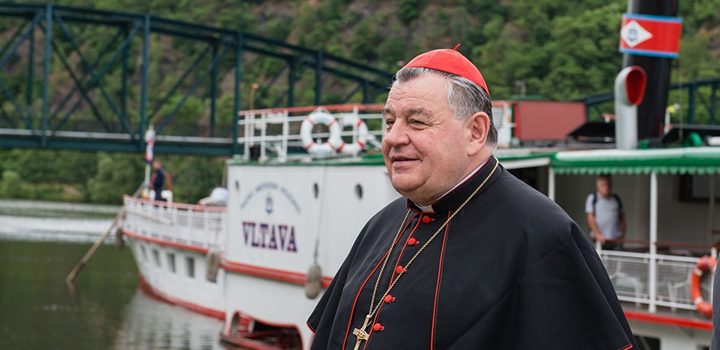 This Sunday a festive event was held in Davle. During the event the township Davle was awarded the title "Raft Village" directly from the President of the European Raft Association and a banner was consecrated.
It happened on the occasion of St. Kilian pilgrimage to the Island of St. Kilian, where the Holy Mass was served by His Eminence Cardinal Dominik Duka. The Vltava boat brought down all the participants to the island, which is located in the Davle just above the confluence of the Vltava and Sázava Rivers. The boat also took them back after the ceremony.
In our gallery you will find a range of interesting photos from this extraordinary event.