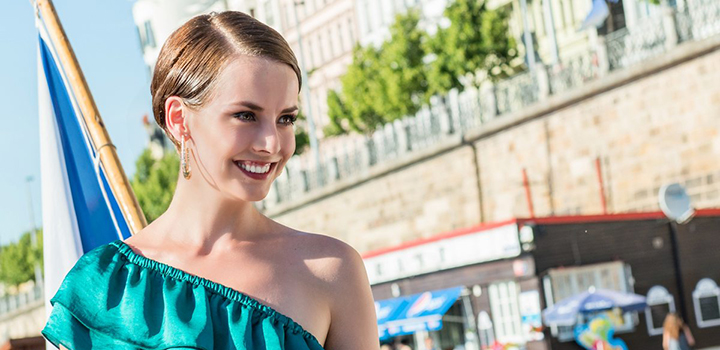 The Wolf of Wall Street DVD Release party took place on the Steamer Vltava on 9 June and it definitely was not a small event. This party, in the spirit of profligate Jordan Belfort, was exuberant, too.
The atmosphere of the party was created by professional majorettes, sexy dancer as well as a beauty dressed in cash. The evening was hosted by singer Matěj Ruppert and was awash with champagne, cocktails and beer. The entertainment was also provided by perfect bartending full of juggling tricks.
The evening finished with two-hour river cruise and the celebrity of the evening was Miss Czech 2013 Gábina Kratochvílová.