This year's Valentine's cruises
February 17, 2016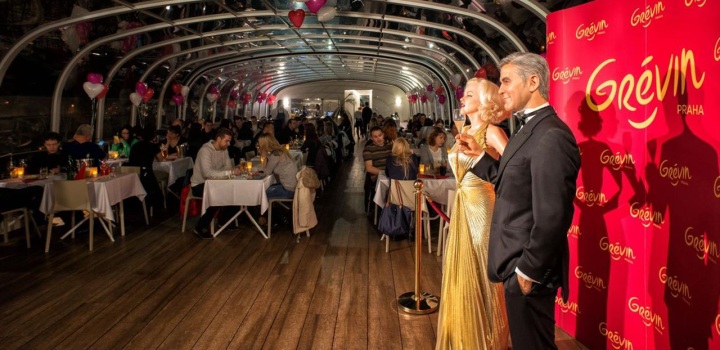 This year's Valentine's cruises were exceptional in many respects.
We had far more guests that in any previous year, with six cruises in total.
The biggest news was undoubtedly the brand new Valentine's Waxwork cruise 'Prague by Night' on board our newest ship Bohemia Rhapsody. Organised in conjunction with the Musée Grevin - Prague, the cruise gave guests the opportunity to have their photograph taken with Hollywood legends George Clooney and Marilyn Monroe!
The evening was further enhanced with live music creating a great atmosphere.
Check out our photo gallery and see for yourself!