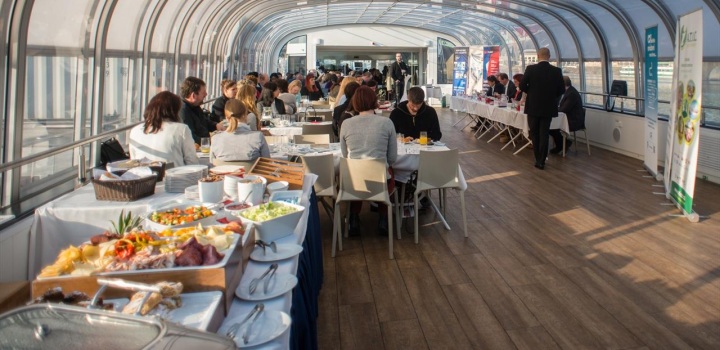 For the first time this year, another COT discussion breakfast took place on Wednesday, February 15 aboard the Bohemia Rhapsody. The topic of Tourism in tourist hotspots was discussed on the boat anchored at Dvořák Embankment, from 9:00 am to 11:00 am.
The center of attention was thus not only Prague, but also other places in the country that have their fair share of tourists. The participants sought answers to questions about how to explain the contribution of tourism to residents, how to also entice tourists outside the tourist exposed center, or how to attract wealthier clientele. The issue of tourist information centers was also discussed.
These topics and others were discussed by: Eva Kislingerová, Deputy Mayor of Prague City Council for Finance and Budget; Nora Dolanská, Director of Prague City Tourism; Jiří Skalický, Director of the Department of Conservation Prague City Council, Petr Kulhánek, Mayor of Karlovy Vary; and Jan Hlaváč, President of the Association of Tourist and Information Centres.
We look forward to our boats hosting similar meetings this year.