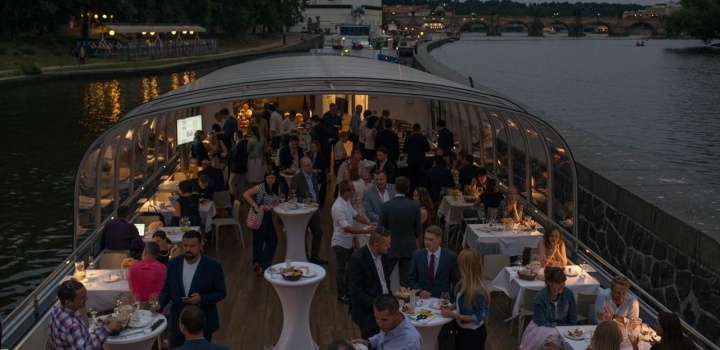 With the beautiful weather and only the last two months before the holidays the corporate events and parties are in full swing at Prague Boats.  
Traditionally, it is one of the busiest times particularly for our two boats, Bohemia Rhapsody and Grand Bohemia. The two newest boats in our are the top in technology and design among all the boats in the city of Prague. 
If you consider renting a boat for your event, we will be happy to assist you in selecting the most appropriate one of our fleet, as well as catering, accompanying program and other necessities.
All the necessary contacts can be found on our site.