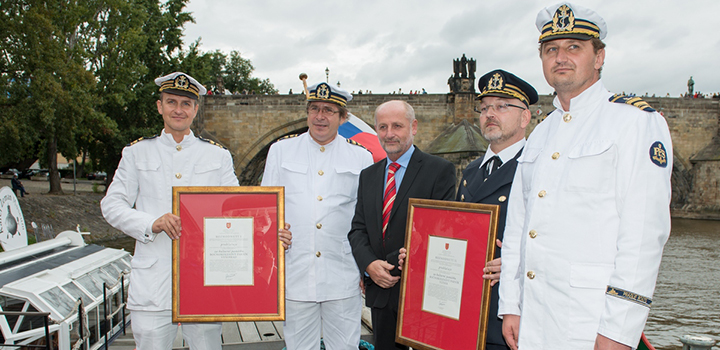 A very special ceremony took place on the Vltava steamboat today. The two historical steamboats, the Vltava and the Vyšehrad were given the official status of a "cultural monument". The Minister of Culture, Jiří Balvín, handed over a commemorative document by which the two steamboats got the heritage protection.
As the managing director of the Prague Steamboats Company, Štěpán Rusňák, stated, such an act means not only a great honour but at the same time a great responsibility and a commitment for the future.
Apart from the Minister of Culture the ceremony was attended by other representatives of the state and the city of Prague, among others the mayor of Prague 1,Oldřich Lomecký, the general director of the National Technical Museum, Karel Ksandr, the director of the Cultural Heritage Office, Jiří Skalický, or the director of the Prague unit of the National Heritage Institute, Ondřej Šefců.