St. Nicholas Gave Away Presents at the Boat Vyšehrad
December 08, 2013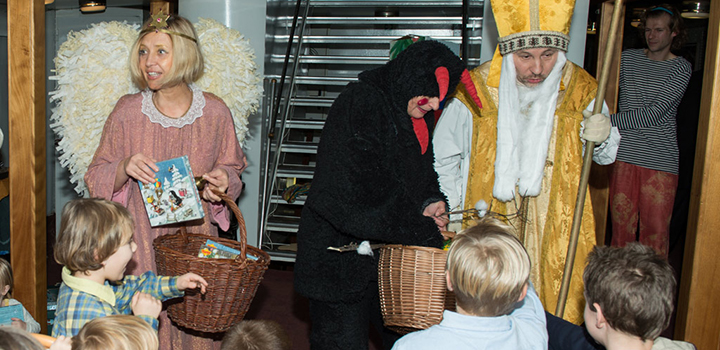 Today, on the day of St Nicholas we have prepared a special St Nicholas cruise for children with a little surprise.
According to an old tradition, just on the night from 5 to 6 December, St Nicholas accompanied by the devil, and today also an angel visits good children praising them and giving out small gifts. He scold the naughty children, who are symbolically punished by the devil.
The cruise took place on our oldest and largest steamboat Vyšehrad, which was declared this year a cultural monument. We chose it so that we could comply with the biggest number of our customers, but also because we wished to celebrate this special day in a traditional and beautiful environment that the steamer offers.
We believe that today's extraordinary voyage was a beautiful experience not only for children, but also a pleasant time for their parents.