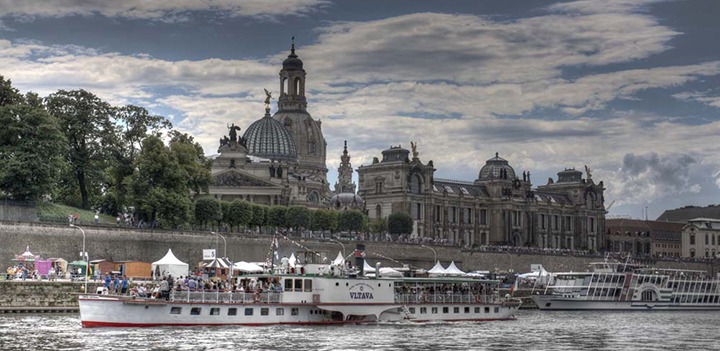 Last year both our historic steamboats Vltava and Vyšehrad were declared a cultural monument. This entails not only great joy but also a responsibility of care for them and their operation.
For instance, while preparing the steamboat Vltava at an international meeting of historic steamboats Dampfschiffest in Dresden, we had to ask the Ministry of Culture for permission to leave our steamer across the border.
This authorization was granted to us and the steamboat Vltava can sail on 14 August. Find out more information about the cruise to Dresden and sail with us!