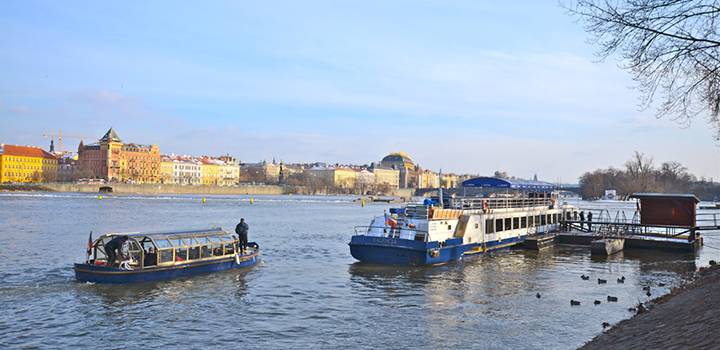 Our boat Valencia hosted a few days ago a meeting of representatives of the incoming section of the Association of Czech Travel Agencies and other guests from the field of tourism of the Czech Republic.
The afternoon programme was launched in the remarkable Museum of Karel Zeman, based in the Saxon court at Kampa in Mala Strana close to Charles Bridge and Čertovka (Devil's Stream). The museum of Karel Zeman is a fascinating interactive exhibition which is dedicated to lifelong filmmaking of the pioneering Czech director. The films like Journey to the Beginnings of Time (1955), The Fabulous World of Jules Verne (1958) or The Fabulous Baron Munchausen(1961) made him famous not only at home but also abroad.
After visiting the museum the participants sailed in the Elektronemo to a landing place at Kampa where a restaurant boat, Valencia, was waiting. During thecruise on the Vltava River the guests listened to a very interesting lecture on current issues and incoming tourism in general.
The cooperation with the Museum of Karel Zeman will be one of the new special river cruises of this season. The museum´s visitors will be able to sail on the solar boat Elektronemo on the Devil´s river as part of the tour of the museum.
The Elektronemo is truly a unique vessel, it's the first boat on the Vltava river that is driven by an electric motor powered by solar panels on the roof of the boat. Our company is very committed to the ecological operation of all boats we operate.