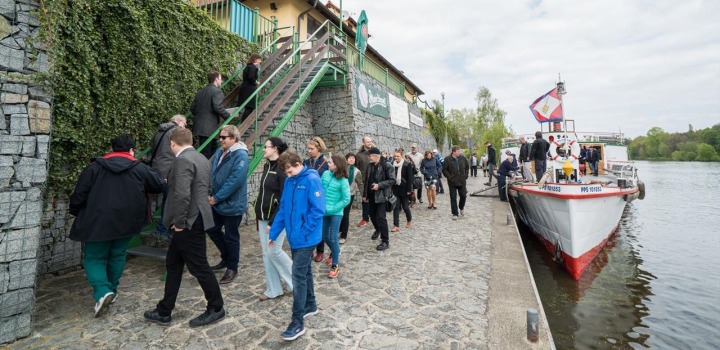 On 1 May, a national holiday, our historic Vltava steamboat embarked on one of the first long cruises of the season – to Nelahozeves.
The steamer departed in the morning from the Rašín Embankment downstream along the Vltava River. The cruise to the birthplace of Antonín Dvořák also featured passage through several lock chambers, the opportunity to learn about the operation of a steam engine, as well as live music and refreshments on board. And for the children there was a magic show.
In Nelahozeves, where the steamboat anchored, there was a break to tour the Renaissance chateau and its surroundings.  Then it was time to head back to Prague and the Vltava steamboat anchored at the dock at Čech Bridge.