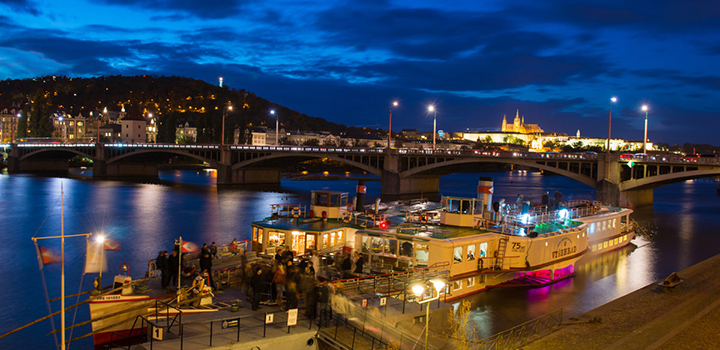 The combination of the historical steamers Vltava and Vyšehrad and the Signal Light Festival was indeed impressive. The steamers set sail on a festive cruise with breathtaking views of the lighting installations, which lit up the banks of the Vltava River from Thursday to Sunday.
Those who attended one of the eight cruises had the unique opportunity to see the famous monuments - both modern and historical architecture - in a lighting, which transformed them beyond recognition. This spectacular show was also a kind of a multimedia guided tour of Prague's architectural gems.
The culmination of these cruises was then the cruise on the floodlit steamer Vyšehrad, which is not only celebrating its 75 years of existence, but has also been declared a cultural landmark.