The Vyšehrad on an opening cruise
April 21, 2013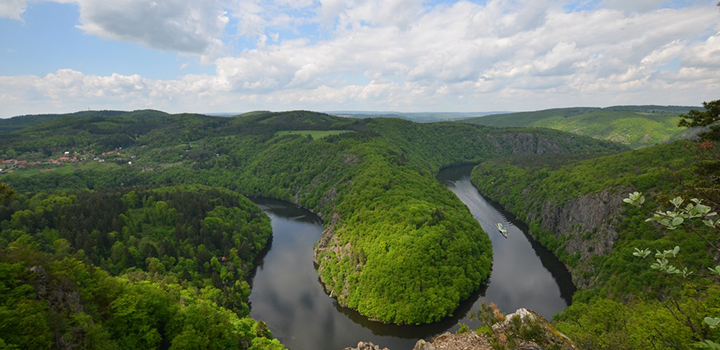 The new Prague steamboat season began with a cruise on the majestic steamer Vyšehrad.
This steamer has been sailing on the Vltava river since 1938. It is the largest steamboat in the Czech Republic and celebrates its 75th birthday this year. We photographed the steamer for most of the cruise so you can see its journey for yourselves.
The cruise began from Rašínovo Embankment and progressed downstream through the Smíchov lock to the most beautiful part of the city where it sailed under the Charles Bridge and went on to the Hlávkův Bridge where it turned and headed back through the lock to pass under the mythical Vyšehrad.
Apart from the Vyšehrad steamboat there is also another steamer crusing the river – the Vltava which you can board from Kampa Island.