Advent cruises 2022 coming up!
November 12, 2022
Get in the magical Prague Christmas spirit on an Advent cruise! You will see beautiful sights of Prague from a pleasantly warm boat with a glass of mulled wine and freshly-baked dessert.
You can choose either One-Hour Advent Cruise or the Two-Hour Advent Cruise. Our Advent cruises will embark every weekend until 18 December at 3:00 p.m. (Two-Hour Cruise) and 4:00 p.m. (One-Hour Cruise) from Čech Bridge.
On the deck of our modern, glassed-in boats, you will enjoy a stunning view of Charles' Bridge, Prague Castle, Rudolfinum. During the Two-Hour Cruise you'll go through the Smíchov Lock you'll see the National Theatre, the Dancing House, and Vyšehrad.
During the cruise, we serve mulled wine or other hot beverages--non-alcoholic for children--and a freshly-baked traditional dessert.
Book your Advent cruise now with a 10 % discount!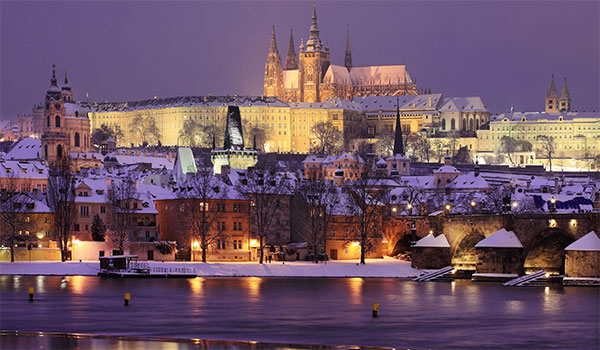 This year too we have prepared a one-hour Advent cruise for you. Enjoy a sightseeing cruise on one of our pleasantly heated boats or steamboats while drinking a cup of mulled wine and eating a traditional dessert.
Duration 50 min.
Mulled wine and dessert
Dock at Čech bridge
16 Є (adults), 13 Є (children)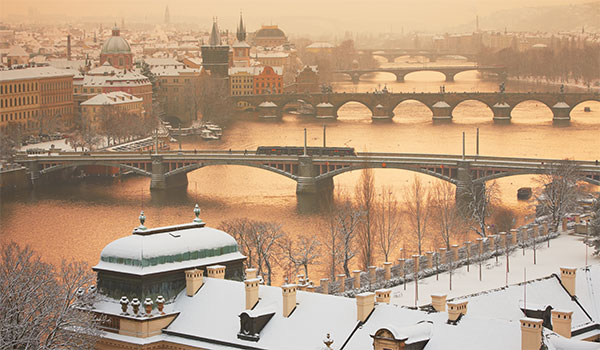 Enjoy a magical time with your family and friends on our two-hour Advent cruise. Get in the spirit of the holidays with a cup of mulled wine, a traditional dessert and views of Prague at Christmastime eating a traditional dessert.
Duration 120 min.
Mulled wine and traditional dessert
Dock at Čech bridge
22 Є (adults), 16 Є (children)