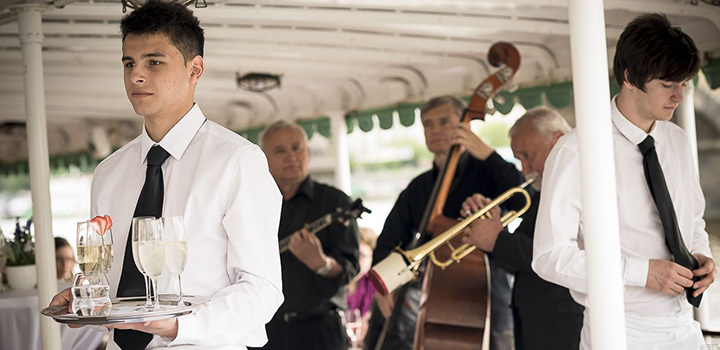 In recent years we have seen increased interest in renting our boats for company parties and other events. We expect the same this year, too. Company events on our boats are becoming more and more popular, both on our most advanced cruisers the Bohemia Rhapsody and the Grand Bohemia and our historic steamboats the Vltava and the Vyšehrad.
We are delighted by this interest and trust that all of our guests will be satisfied with our services. If you are thinking about organising a company event on one of our boats, don't delay – reservations are filling fast!
No matter which boat you choose from our fleet, you can count on excellent catering, friendly staff and unforgettable views. Perhaps we will meet some of you again during a private event or regular cruise.
In the photo gallery you can take a look at a recent company event held on board the Vltava steamboat.